15 June 2022
Hey Luv,

So at what point in your life do you finally get to say, "I made it"?

Is it when you purchase an expensive car? Live in a mansion or own a multi-million dollar business?
Or have you already been wealthy this entire time but, your definition of wealth didn't allow you to see what was right there?

Being wealthy doesn't always have to be in connection with money!

Sure, having nice things is awesome but at the end of the day, they're just things. Things that don't truly give you satisfaction from within your soul.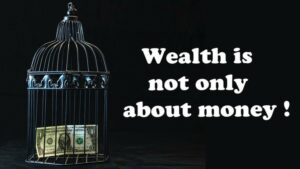 Challenge yourself to live as though you are already full of wealth.

You could be wealthy in time, friendships, family, experiences and even just the mere fact that you're healthy and free of disease is the best type of wealth anyone can ask for.

It is true when they say,
"MONEY CANNOT BUY HAPPINESS – TRUE HAPPINESS"

Sure, you can buy a nice Chanel bag, drive a G-wagon and feel happiness for a short period of time but what does that really mean at the end of day?
Does owning these things and staring at your watch collection every morning really make you happy?
If all these things disappeared from your life, would you still feel the same?

Ask yourself these questions, sit down and really think about this.
– What truly makes you happy?
– What inspires you to get out of bed every morning?
– If you had nothing else in the world, what would make you happy every single day?

Take a step back from time to time and look around, cherish what you already have, sometimes it disappears without even saying goodbye.

And remember, the best investment you could ever make is investing in yourself. So if you're ready to invest in taking your business to the next level, follow the link to schedule your Breakthrough Strategy Session with me.
I'll talk to you soon,
Jeanetta Cardine