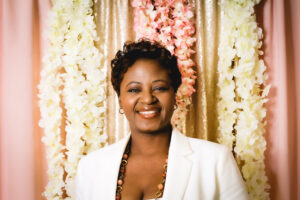 So, today is my birthday and you won't believe how excited I am to give away some gifts!! 😁🥳⁠
⁠
God has been so good to me and my Business that this year, I've decided to bless 5 lucky followers, with some Help Her Launch Swag!!!! 😎⁠
Sooo, what's up for grabs you ask?⁠
⁠
Well, we've got $50 virtual gift cards, business journals, coffee mugs, water bottles AND finally a COMPLIMENTARY WEBSITE REVAMP!⁠
THAT'S RIGHT – A FREE WEBSITE REVAMP! 🤯⁠
I bet somebody could use that for their business right?⁠
⁠
So what do you need to do to participate, for a chance to win one of these items?⁠
⁠
1. You must be following either my Facebook or Instagram pages, or both (Both Links are here on my website)⁠
2. Tag 3 female business owners you think could use a website revamp or even a virtual gift card, as well as yourself!⁠
3. And finally you must like and share this post on Social Media!⁠
⁠
Winners will be chosen randomly at the end of the day.⁠
⁠
IT'S THAT EASY!⁠
⁠
I'm soo excited for this giveaway!!!! 🤩🤩⁠
⁠
Whose ready for some FUN!⁠
⁠